Most Popular Racetracks
What are the Most Popular Horse Racing Tracks in the UK?
When it comes to the best and most well-loved horse racing tracks, the UK has things sewn up. Of course, there are excellent setting for the Kentucky Derby, the Melbourne Cup and other prestigious races across the world but no-one can really match Britain for the best horse race tracks.
The Festival
For many racegoers, the calendar year for racing starts in March with the Cheltenham Festival on one of the best horse racing tracks that the UK has to offer. The Festival itself is held over four days every March and usually covers St Patrick's Day at the same time so it is a great combination of sport and social activity.
The Festival may be the focal point on this particular horse racing track but there are, in fact, a number of group one renewals throughout the year making Cheltenham a great place to watch the racing.
The Big One
While Aintree Racecourse in Liverpool may not be one of the most utilised horse racing tracks, it makes up for a lack of quantity with the biggest National Hunt event of all. The Grand National comes here each April and this is a notorious event which has given us some high drama over the years.
The race itself was first held in 1839 and Aintree is its home. It's run over 4 miles and 514 yards of this particular horse racing track and with notorious fences such as the Chair and Becher's Brook, it's one that is eagerly anticipated every single year.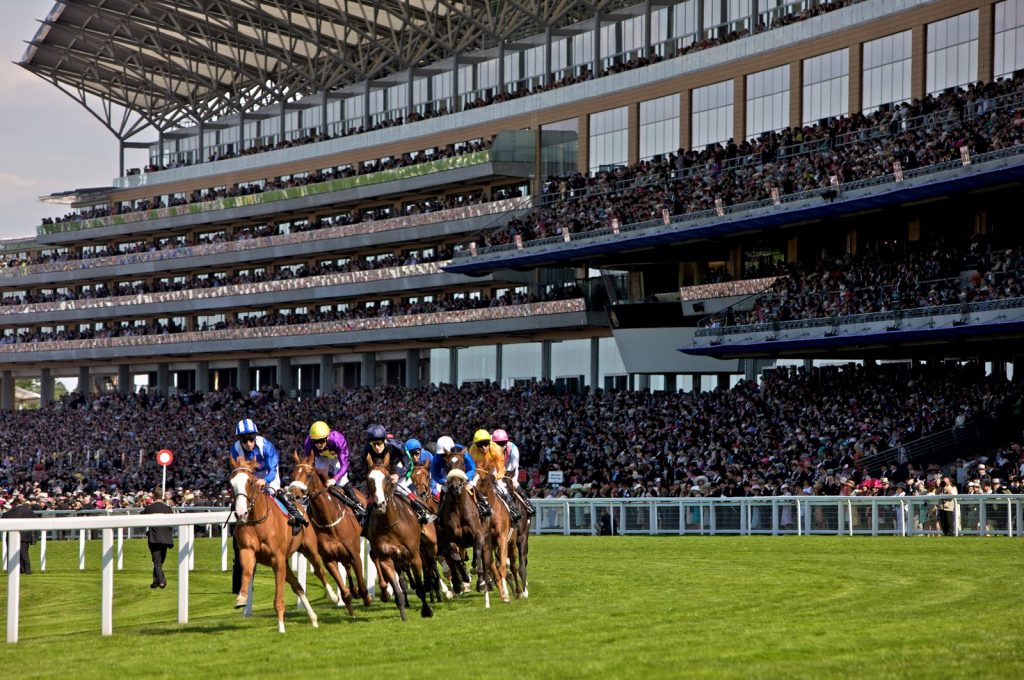 Royal Endorsment
Ascot in Berkshire is one of the more picturesque horse racing tracks in the UK and it is home to Royal Ascot every year. Here we have five days of world class racing on a course that was first opened in 1711 by Queen Anne so you can see that many horse race tracks here actually pre-date the sport in most other countries.
Royal Ascot itself features some world class group one renewals including the Queen Anne Stakes and the prestigious Ascot Gold Cup and, like the Cheltenham Festival, it is just as much a social occasion as it is a sporting one.
Mention should also be given to Epsom Downs, the home of the Derby which is run every June. The first recorded race on the Downs is traced back to 1661 although it's almost certain that racing took place here much earlier than that.
There are some historic racing tracks across the UK but some of the newer courses are quite spectacular too. All weather horse tracks exist at Lingfield, Kempton, Southwell and Wolverhampton to name just four so UK racegoers can enjoy top class action all year round.
Whether you like flat racing, National Hunt or even if you don't have a preference at all, there will be a horse racing track near you where you can go along and enjoy the fun or alternatively, just sit back and place a bet with Unibet and take it all in via our live streaming service.
Unibet Race Bets
Start betting in 3 simple steps